Responsive Web Design
Your customers aren't always sitting on a desktop. They're on their phones — and your business has to be too.
Provide better user experience
Gain seamless accessibility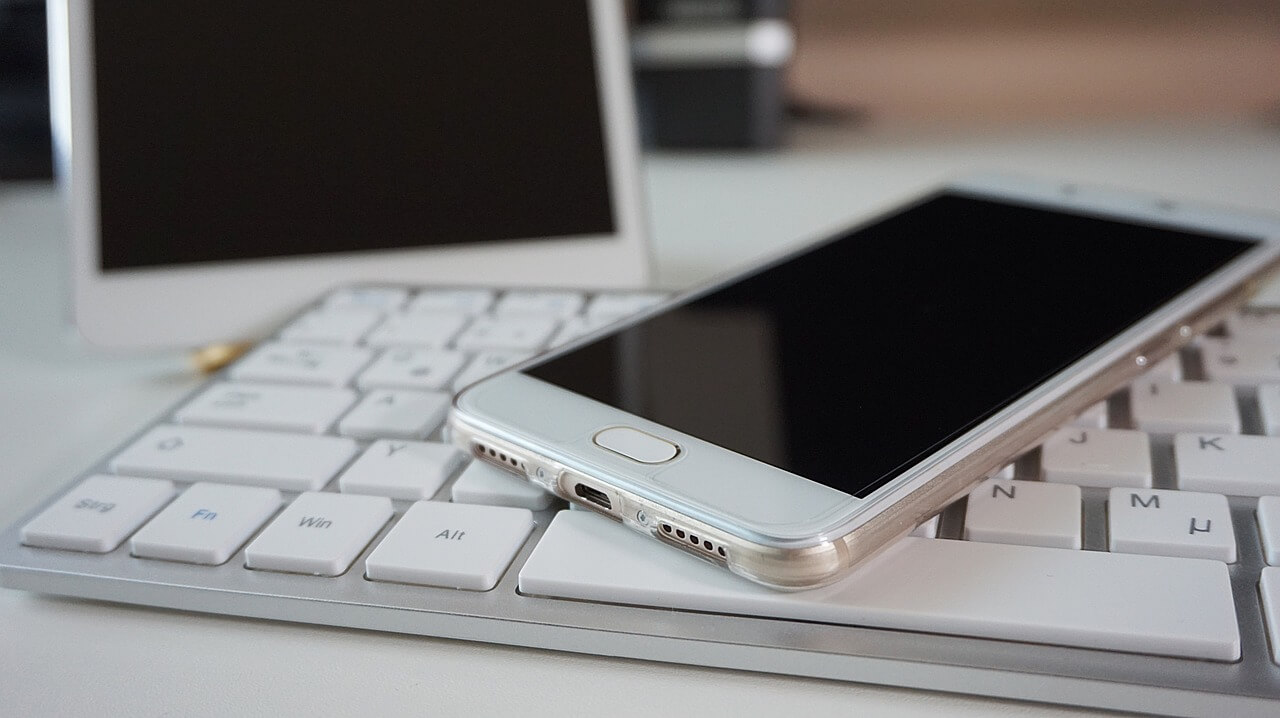 Features
Why A Mobile Responsive Website?
The solution: mobile responsive design. That means that your site dynamically resizes to work on a phone, tablet, or desktop, without sacrificing content, design, or functionality. It's the best way to make sure your customers can interact fully with your digital presence, no matter where they are. Did we mention it boosts your ranking in search?.
Having a website that is mobile friendly and responsive so that it displays effectively on all devices is incredibly important. The direct benefits in terms of visitor engagement and lead or sale conversion are incredibly significant and undisputed. However, there is still a mind-blowing proportion of websites online that are not mobile friendly. 
The four most asked questions about responsive web design.
What is Responsive Web Design?
Responsive web design is a method of building a website that is simply able to adjust to whichever screen size it is being viewed on. This provides an optimal viewing capability and enhanced user experience for potential customers who will be visiting your website from a smartphone or mobile device.
Shockingly, despite the growth in the use of mobile devices and responsive websites, the majority of business websites are not mobile compatible and therefore will not successfully render on mobile devices or smartphones.
How Is A Responsive Website Different To A Regular Website?
Prior to websites being built with responsive web design techniques, the layout and framework of websites had a 'one size fits all' approach. This is because up until recently, most people viewed a website from a desktop computer or a laptop.
So with a non- responsive website, if someone was to view this from a mobile device or a smaller screen, they would often have to zoom in to read text and click on links. A non- responsive website leads to a frustrating user experience and causes a lot of people to quickly leave in favor for websites that are mobile friendly.
According to a recent study by Google:
48% of users say they feel frustrated and annoyed when they get to a site that's not mobile-friendly
36% said they felt like they've wasted their time by visiting those sites
52% of users said that a bad mobile experience made them less likely to engage with a company
48% said that if a site didn't work well on their smartphones, it made them feel like the company didn't care about their business
In the already competitive world of online marketing not having a responsive mobile website could mean the difference between you and your competitors.
Will A Responsive Website Benefit My Business?
A mobile friendly website is essential not only for providing a good user experience, but also for being found online as it's now a crucial aspect of a good SEO strategy (search engine optimisation). Over 20% of Google searches are performed on a mobile device and Google have also launched Mobile friendly badges in the search results to help guide users on mobile devices.
This means that businesses with a mobile web design are likely to receive a higher proportion of traffic from search engines than those who do not. Ultimately an increased volume of traffic will result in an increase in sales and leads for your business.
Responsive website design is particularly beneficial for eCommerce websites as a mobile friendly shopping cart will result in a more intuitive checkout process. This will result in an increased conversion rate and reduced cart abandonment rate, which translates to an increase in sales. According to eConsultancy 62% of companies that designed a website specifically for mobile had increased sales.
How Does Responsive Web Design Work?
Responsive web design is achieved by a web developer including instructions (or lines of code) to re-size the web design relative to the size of the device it is being viewed on. This is most commonly achieved by readjusting the width and or height of certain elements on the page like images and navigation items. Responsive web design uses multiple web development  techniques which were first combined for this purpose by Ethan Marcotte who wrote a manifesto on responsive design.
The best responsive web design results are achieved by having a mobile first approach. This means that websites are now being designed for mobile devices first and then being adjusted for larger screen sizes like desktops. Customer opinion supports this practice as 85% of web users think a company's mobile website should be as good as or better than their desktop website.
Whether you've already got a website or you're planning your first web design, having a mobile-friendly and responsive website should be at the top of your priorities. Partnering with a web design and web development company who specialise in responsive WordPress websites and has a team of experienced responsive website designers and developers is essential to achieve an optimal mobile user experience for your customers.
Let's create something together.
Frequently Asked Questions
How long will it take to design my website?
This mainly depends on what is involved, as well as how soon you, as the client, are able to provide us with the essential documents, such as copy and pictures. A simple brochure site can be up and running in 1 or 2 weeks. More complex projects can take longer. When we know your exact requirements, we will send you a contract with a realistic end date.
We know those project deadlines are very important: we will always do our utmost to meet them.
How Much Does a website cost?
What your website will cost will depend, to a great extent, on what you want (number of pages required, functions on the website, content management systems). Since every website is unique, the time involved in one can vary considerably compared to another. This is why we offer a free price quote so we can give you an estimate as to how much the project will cost.
Why is it important for business owners to create an ecommerce site?
Today, people lead very busy lives, they do not have the time to purchase items, by going to physical stores. Instead, they prefer to purchase items online. Having an e-commerce site for your business will help you to capture this market base and keep your customers informed about all your latest products and services.  You will also reach customers who live too far away geographically to visit you in person. 
Can my customers pay online?
Yes Absolutley. We have a number of options for setting up an e-commerce website, including integration with popular payment providers like PayPal, WorldPay or Sage Pay.
How do I promote my ecommerce site?
There are various ways to do this and the first thing to do is to promote the site to all the customers. This will help to increase your customer base. Your website address should be present in every advertisement that your company invests in. Register with the search engines and optimize your website as this will affect the traffic of your site. 
We can help promote your site and submit the site to the major search engines.
What are the security risks that are involved with ecommerce sites?
E-commerce website owners should always keep in mind the three dimensions of:
security

confidentiality

integrity and availability.
Business owners should develop a good strategy that can help to make the site and transactions secured. To avoid any hackers gain access to important confidential data.
We take security very seriously and all precautions and processes are taken as we build your website to make it as secure as possible.
How Does The Payment Process work?
The project starts with a 50% deposit. After design sign off and before we move into programming, we collect 25%. Once we have completed and fulfilled our scope, the final 25% is collected and your website is then scheduled for launch.
Will I own the finished Product?
Once all payments have been completed Yes. All we ask is the right to post screenshots and a description of your site in our portfolio.
Whats With The Squirrel?
When our Founder was trying to come up with a name, he was sat in his lounge when a Squirrel ran past the window and stoped with an acorn in its hands. Nick designed the logo based on that thought and it now looks like the Squirrel is holding an iPad. since Nick is Nutz about the Net, NetNutz Digital was born.
The Squirrel's name is Nutz and she is very friendly
What Results will I see?
Our goal is to build a website that pays for itself. Because we're so focused on delivering you with a finished product the gets results, you'll see those results. We'll even help you set up the right tools to measure and track those results.
Is there any limit on the size of my product or customer database?
In short No!
There is no limits on the ammounts of customers or products you can have on your website store
The biggest benefit of having an online store is that you can add unlimited products and at the same time you can grow your customer base as you require.
     It All starts when you say hello.
  We would love to hear about your project!
Net Nutz Digital Ltd
INDEPENDENT HOUSE
210 BURY NEW ROAD
WHITEFIELD
MANCHESTER
M45 6GG
Company Number: 10236234
Email: info@netnutz.co.uk